Dragon Fire is Slow Dragon Music's brief news round-up, filled with chunks of fleshy goodness. 
---
This last fortnight has been pretty busy, but that also means that word from all quarters has been flowing in pretty fast! Almost as much as we'd expect in twice as long! And the word is very good indeed!!!
---
Arizonan thrash legends Flotsam & Jetsam are back at it again, with brand new video for Demolition Man from their album, The End Of Chaos. Due out January 18th 2019 through AFM, it's already available for pre-order right here!
---
Run by Moonspell's Fernando Ribeiro, Alma Mater Records will be re-issuing Tiamat's 1992 classic, Clouds, on limited white, gold, and purple vinyls. They are real, beautiful fan-pieces, and superbly priced at £20/25. Pre-order at this link address.
---
Corpsefucking Art have a new album out! Released on the ever-brutal Comatose Music label, Splatterphobia promises "ten tracks of psychopathic old school, blood drenched death metal". Hear it/buy it from their Bandcamp site!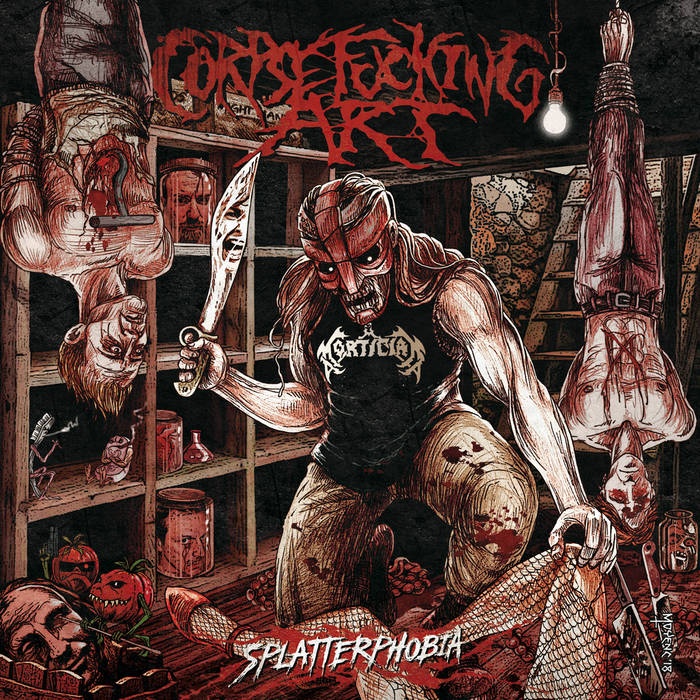 ---
There's more death metal on the horizon, too, with Okkultist warming up for an early 2019 album. Looking at some of their previous video output, you can believe that the Reinventing Evil platter will do pretty much what is say on the tin.
---
*Buy your BOA tickets through this link to support Slow Dragon Music
---
If you're looking for something a bit thrashier, French outfit Evilness have launched the full new album New Perspectives, No Evolution on Bandcamp and YouTube (strangely with two slightly differing track orders).
---
More thrash than that? The rather nifty Dust Bolt have a new video up for Dead Inside, taken from their 4th album, Trapped In Chaos, due out in January via Napalm Records.
---
Also clawing its way into daylight at the start of 2019 is the self-released debut EP from Master's Call. The three tracks comprising Morbid Black Trinity follow in the wake of current black metal leaders such as Watain and MGLA, with despairing, emotional darkness. Keep watch!
---
More fresh video, but in more epically deranged form, comes from Rivers Of Nihil. Live footage for The Silent Life was recorded at the closing home-town show of their recent headline tour. They set of again this week with Revocation in Europe.
---